The Nebraska City Chiropractors Here For You
Dr. Tracy Higley
Dr. Tracy was raised in Schuyler, Nebraska. Her interest in the amazing power of the brain and spine started in high school when she witnessed her brother recover from a serious car accident. He suffered a traumatic brain injury and four broken vertebrae in his neck and back and was in a coma for several days. He had to relearn to walk, talk and even swallow. Through all of that his body was able to heal itself. He is a father of five great kids and owns his own construction business. You would never know he had any injury.
This experience led Dr. Tracy to become a neurosurgical nurse, which only deepened her respect for the nervous system. Dr. Tracy graduated suma cum laude from Palmer College of Chiropractic, the oldest and most prestigious Chiropractic college in the United States. Prior to attending Palmer, she attended Marycrest International University where she received her Bachelor of Science in Nursing. She also played volleyball, basketball, softball and soccer throughout her college career. She gives credit to great Chiropractic care for giving her the competitive edge as well as keeping her injury free.
Dr. Vinny Higley
Dr. Vinny was raised on a farm in Emmetsburg, Iowa. After high school graduation, he entered the Army where he became an Army medic. He was stationed in Hawaii for four years where he loved to hike and surf. After six years of military service Dr. Vinny left the military to attend pre-med classes at the University of Iowa.
During this time Dr. Vinny was first introduced to Chiropractic by his brother Dr. Troy Higley (Zumbrota, MN). He took Vinny to Palmer homecoming where many great Chiropractors explained that Chiropractic was more than back pain, headaches, ear infection and seizures. They explained that Chiropractic is about the health and function of the nerves.
Dr. Vinny then dedicated his life to Chiropractic and entered Palmer College of Chiropractic where he finished his Bachelor in Science and also his Doctorate in Chiropractic.
Qualified and Passonate Nebraska City Chiropractors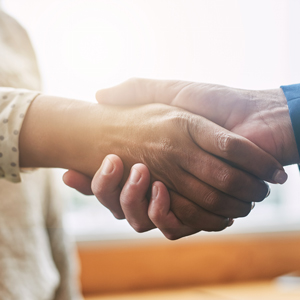 Both Dr. Tracy and Dr. Vinny are well versed in many different Chiropractic techniques. Over the course of their education, both doctors chose to specialize in the Gonstead technique. Many doctors believe the Gonstead technique to be the most complete method of biomechanical analysis available for use by today's doctors of chiropractic.
Dr. Tracy and Dr. Vinny met at Palmer College of Chiropractic. They opened an office in Frisco, Colorado after graduation in 2005 and were married in November 2007. They enjoy spending time with their large family (27 nieces and nephews, 13 girls and 14 boys), reading, hiking and biking in their time off.
Dr. Tracy and Dr. Vinny get checked at least once a week to maintain their health. They are outspoken advocates for natural, drug-free birth and life, and lecture to empower people to take back their health. They also lecture on causes of birth trauma and Chiropractic's role in restoring and maintaining a healthier life style.
CHIROPRACTIC'S BIG IDEA »
Thanks for visiting our site. We look forward to meeting with you in person and learning how chiropractic can fit into your health care goals. Give our Nebraska City chiropractic office a call or click here to email us and we can arrange a time to explore your options!
---
Chiropractor Nebraska City | (402) 713-5105